What is Greige? And How to Use It
Searching for an attractive neutral color that goes with everything but still seems unique? Consider greige! So, what is greige? It's the ultimate neutral shade made from a combination of grey + beige. When grey looks too cold and sterile and beige is too bland and warm-toned, greige could be the ideal solution for walls, fabrics, and more!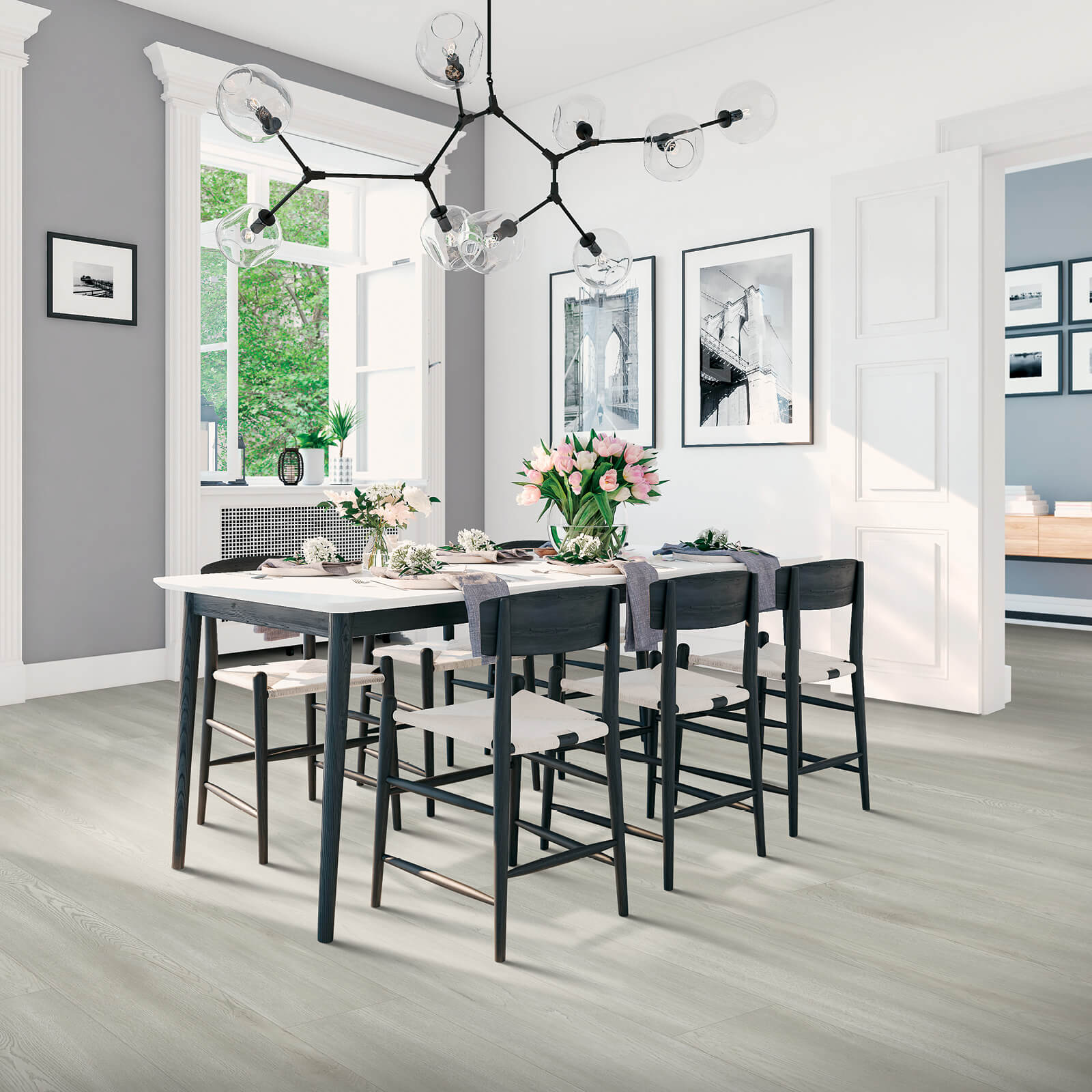 Here at Carefree Carpet, we also love greige for throw pillows, sofa cushions, and yes, floors too. This soothing shade can bring peaceful tranquility to any room in your home. Plus, if you want a pop of color from an accent wall or a sofa, greige goes with practically every other shade. It's a color that offers comfort year after year–even if you update your furnishings, that new chair or dining set looks stylish with greige.
Greige is a Fantastically Versatile Neutral Color
Designers the world over love this color because it pairs so well with different styles, colors, and materials. Greige works with traditional, modern, and transitional looks from beach house chic to industrial farmhouse. Greige blends grey's sophisticated iciness with beige's warm honey for an improved tone that works with reds, blues, greens, yellows, and other hard to coordinate with colors.
Even though greige has been around in the fashion world for decades, it's only really become popular in interior design in the last few years. And with 2021's style trend of bringing nature inside, greige is a fantastic fit with its well-worn stone color.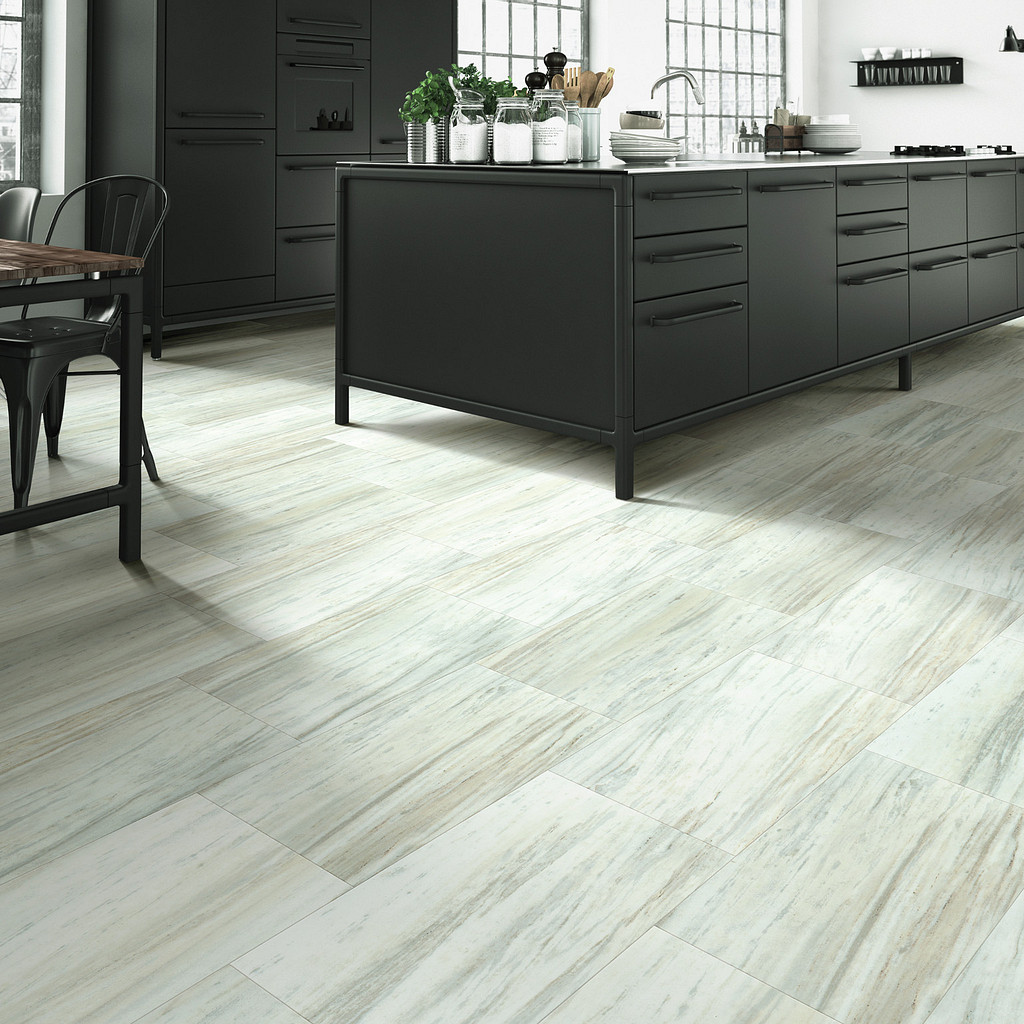 Trendy Greige Flooring Options
Greige hardwood and wood-look flooring are very in right now as well, and they offer many in-demand looks to choose from. Greige colored floors pair with home décor easier than standard grey because greige adds a slightly warmer tone to the mix, making it even more of a neutral color. Greige luxury vinyl, laminate, or hardwood especially look fantastic with a minimal aesthetic because this shade can bring a softness to the room.
If greige hard surface flooring is all about sleekness and shine, greige carpet is all about complete comfort and warmth. Ideal for bedrooms and living rooms, this not-too-cool, not-too-warm neutral feels right at home with any décor and style.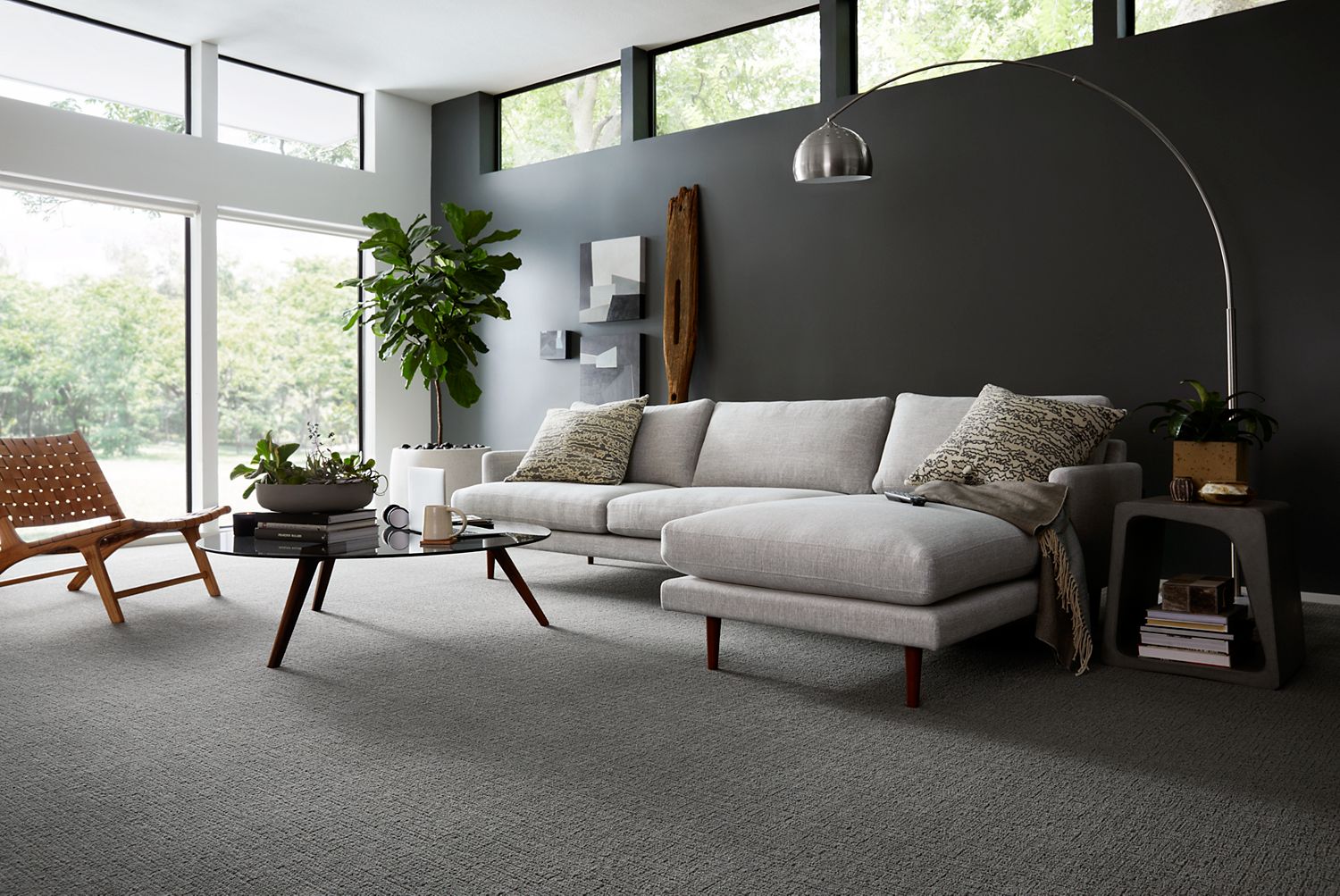 The Special Appeal of a Warm & Cool Neutral
Lastly, greige is just instantly cozy and welcoming. While greige is obviously a combination of the words grey and beige, greige is also an old French and Italian word for 'raw silk.' Greige is luxurious and comforting all at the same time, but there's also something a little unfinished about it, which makes it the perfect building block in almost any room of your home.
This trendy color's mix of warm and cool can be maximized or minimized depending on what it's paired with. Greige with blues can be peaceful and relaxing. Combined with brown, greige can be cozy and inviting, while pairing greige with black can make a space look more updated and industrial. And greige with oranges and reds create a vibrant and inviting design statement.
The design experts at the Carefree Carpet showroom in Charlotte, NC can help you find the perfect greige floor covering or even help you decide on the ideal neutral greige shade for your room's design.