Festive Seasonal Rugs You'll Love
For many homeowners, this unpredictable year has seemed longer than usual but the holiday season is now upon us, bringing joy and comfort once again! With less travel during these Thanksgiving, Christmas, and New Year holidays than in years past, the team at Carefree Carpet in Charlotte, NC recommends a design refresh to give your home a new feel and help your family get into the seasonal spirit. Festive holiday area rugs complement and set the foundation for your other decorations while protecting your shining floors underneath during get-togethers. During the ' Holiday Sale, the largest sale of the year, you can save up to 50% off your favorite styles until November 24th, 2020 with free shipping! As you explore all of the attractive options store-wide, here are a few festive holiday rugs you'll love.
If you are looking to capture the fall season with your rugs instead of a specific holiday, we always recommend an earthy color palette, nature scenes, and elements of the great outdoors. These three attractive options from United Weavers are versatile enough to be used throughout the holiday season and match your décor as you coordinate your interior to each respective celebration. The Affinity Collection Tree Blossom rug captures the seasonal change beautifully with gorgeous beige, brown, and maroon tones. We love the iconic symbols used in the Genesis Highland Falls rug to portray a tranquil fall and winter kayaking adventure. Providing the patterned coziness of our favorite holiday sweater or blanket, the Affinity Collection Nordic Bear rug (below) adds instant warmth and visual interest to your room.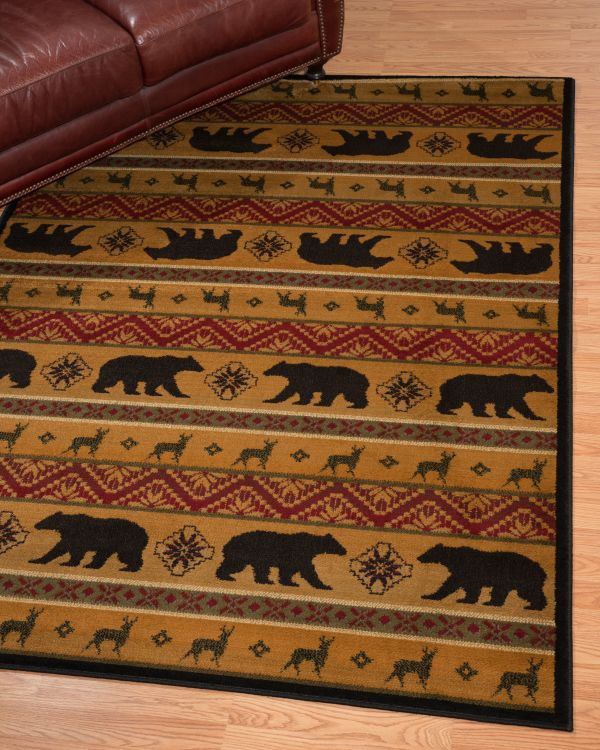 As you decorate the home for Thanksgiving, consider playing off of both nature and other decorative pieces you may have inside for your big meal. The United Weavers Cottage Collection rug (below) and the United Weavers Genesis Collection rug will both match a natural table centerpiece with pinecones and branches perfectly. For a clean, crisp design that uses a hip geometric pattern and a rich, saturated shade of pumpkin, the Dalyn Infinity rug will match pumpkins, gourds, and fiery leaves with an artistic flair.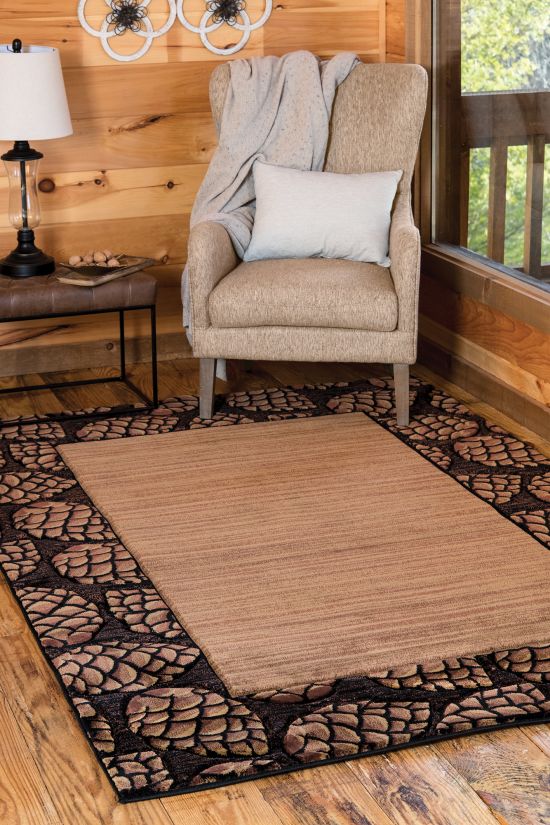 For 2020, some homeowners are opting to trim the household for Christmas as soon as possible to bring in the happy! Once you're ready to deck the halls for December 25th, you can opt for any aesthetic from classy to whimsical when it comes to picking out area rugs and welcome mats. The Prismatic Collection Merry Polka Dot rug from Mohawk will shine alongside shimmery gold and silver Christmas décor. Everyone will crack a smile when they see the Prismatic Collection Holiday Moose rug (below) from Mohawk in your home. Greet your guests and Santa alike with the festive pups on the Liora Manne Holiday Hounds rug for a fun addition.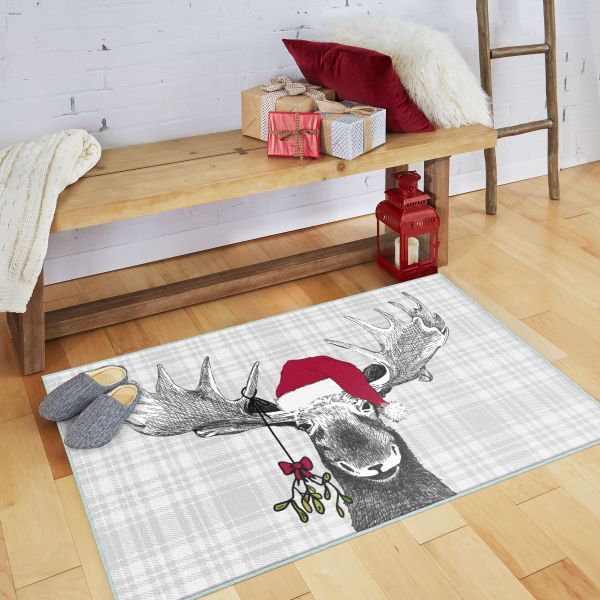 As long as you are selecting the stylish area rugs that match your favorite sentiments, then you can never go wrong when decorating for the holidays. Rugs.Shop has all of the fashionable collections from the industry's most trusted manufacturers with up to 50% off during the Holiday Sale!