Everything You Need to Know About Hardwood Textures
The appeal of genuine hardwood flooring has a lot to do with one distinct, striking feature found in each attractive plank: unmistakable natural texture. Whether you love bold hardwood with ample markings and characteristics or a more subdued, understated finish, the texture of each wood variety enhances the overall beauty tremendously. At Carefree Carpet, we have a dazzling wide array of hardwood options that present every in-demand, natural texture on the market. While we encourage you to visit our showroom to feel and see these gorgeous styles in person, here's a quick run-down on everything you need to know about hardwood texturing to get started.
Smooth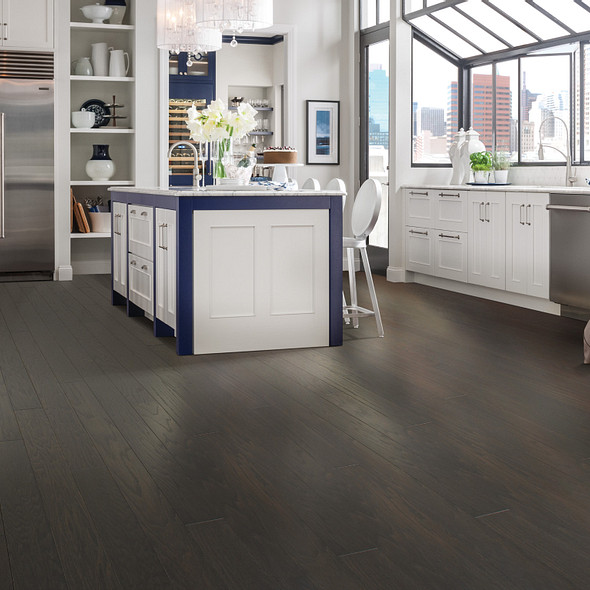 Modern, contemporary, coastal chic, farmhouse rustic…hardwood with a smooth finish will help complete these looks perfectly. A soft, classic finish is highlighted by natural grain that is revealed by gently sanding down the wood. Since this simple, subtle texture is easy to design with and versatile, it is a safer choice that will be well-received if your home is listed again on the market. On the maintenance side, smooth finishes help camouflage dust and pet hair, but dents will stand out more prominently.
Wire-Brushed
For even more standout texture, wire brushing utilizes steel bristles to brush across the wood surface and remove the top soft wood of the planks. Wire brushing is presented in different levels, but this process exposes the hardest part of the wood to a warm, scuffed effect. Whether moderate or extreme wire brushing is used, the natural properties of the wood take the forefront. We are seeing light, airy hardwood species with wire-brushed texture and low-luster finishes thrive with homeowners! This winning combination produces extreme natural wood beauty.
Hand-Scraped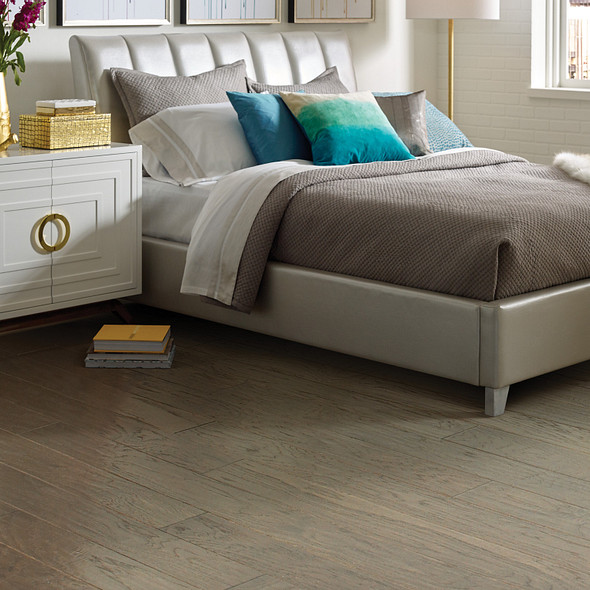 To create incredible aged texture, hand-scraped wood is truly put through the wringer! Ranging from extreme to subtle levels, craftsmen use items like chisels, hand planes, and metal gouges to create this antique wood texture full of bold markings. This technique produces distinctive planks with years of personality and abundant rustic charm. In addition to delivering bold texture, hand-scraped wood is an especially great option for hiding scratches and scuffs that come from an active home.
Distressed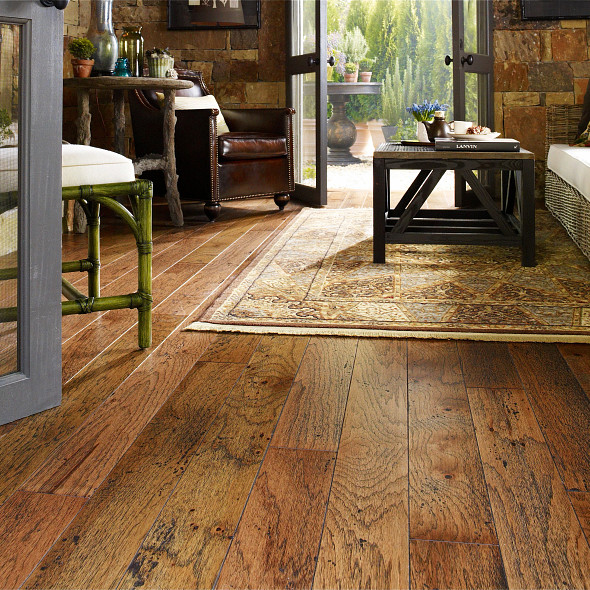 If you are craving a vintage or industrial design, wood planks with distressed texture will create truly eye-catching floors. To create this distressed look, bolts, pebbles, and other small items are beat against the wood planks in a rotating drum. Imperfections and rough markings are cherished in this wood texture. Distressed wood is a great fit for high-traffic areas, as any markings or scratches will only add to the purposefully worn visuals.
As you can see from our hardwood inspiration gallery, the texture of your hardwood can go a long way in achieving your overall design vision. When you are ready to bring home natural wood beauty full of rich, eye-catching texture, come visit Carefree Carpet in Charlotte, NC and one of our flooring specialists will help you explore all of your favorite styles!